Flight Cancún – Holbox
Fly directly from Cancún to Isla Holbox
Direct flight from Cancún to Holbox
This article contains affiliate links. What does that mean?
If you make a purchase via such a link on the site of the provider, we may earn a small commission, which supports us in this project. Of course, this doesn't cost you anything! Thank you very much!
If you like it fast and exclusive, you can fly directly from Cancun to Isla Holbox. With a Cessna propeller plane, the flight takes less than 30 minutes and you can admire the Caribbean Sea and its beautiful coastline from above. And when you land at the small airport of Holbox, you get a good view of the whole island.
This is the most expensive way to get to Holbox, but by far the fastest. In addition, it is a unique experience, which can be a good alternative especially for very short stays and the appropriate number of fellow travelers – provided, of course, that you have the appropriate budget. No individual seats are booked for the flight, but the entire aircraft is chartered. Depending on the number of travelers, aircraft of different sizes are used.
Airfares from Cancún to Holbox
Holbox Air fares on the smallest aircraft are 690 USD (543 GBP) for 2 people, 928 USD (730 GBP) for 4 people and 1,500 USD (1,180 GBP) for up to 8 people one way. (as of June 2023)
Flights are similarly priced with Holbox Flights, which also offers a more spacious aircraft for groups of up to 13 people in the form of a Cessna Grand Caravan. This allows for larger items of luggage, such as kite-surfing equipment.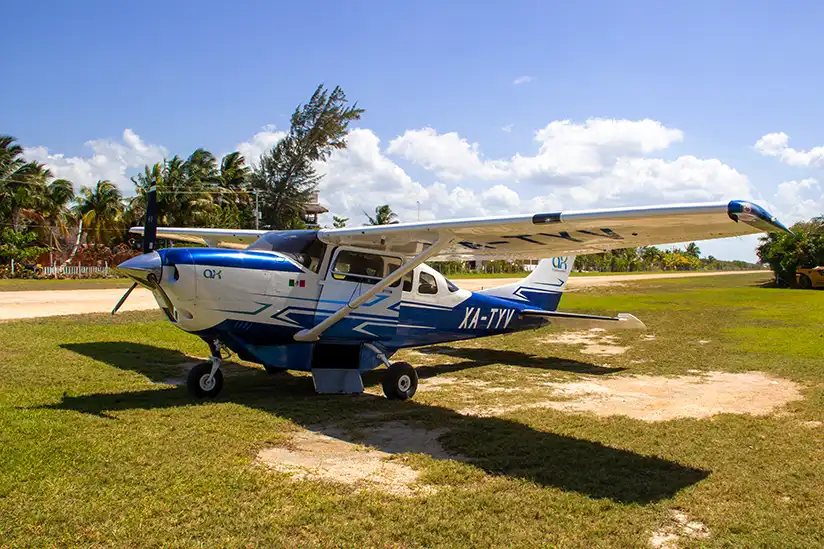 What to consider for a direct flight to Holbox?
Flight times can be booked individually, but only during daylight hours between 7:00 and 18:00. For luggage, please note that the number of passengers determines the amount and weight of luggage that can be carried, as the total weight is limited. If the aircraft is full, only carry-on baggage will be allowed on board.
Flights from Cancún depart from the international airport's tiny and very sparsely equipped ASUR FBO terminal, located near Terminal 3. This can be reached in a few minutes by a free shuttle bus (runs every 30 minutes) or by taxi for 30 USD or 24 GBP. You should allow at least 1:30 hours for changing planes.
There are also flights from Playa del Carmen, Cozumel and Mérida to Holbox. In addition, the airline RivAir offers individual sightseeing flights and even flights to destinations such as Chichén Itza.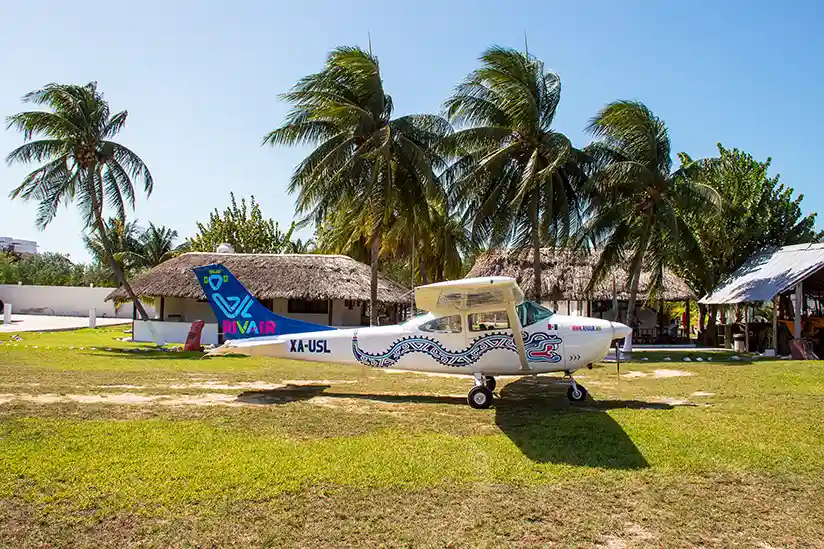 In the event of exceptionally bad weather conditions, such as heavy rain or violent storms, the flight may be cancelled for safety reasons. In this case, of course, you will receive a full refund.
Direct flight providers
You can find more information and booking options for direct flights to Holbox at the following providers:
The airport of Holbox Island
After arriving at the small airport of Isla Holbox, it is a quick ride by golf cart to your booked hotel. Since the airport is very central and the island is small, it only takes a few minutes to get to your accommodation.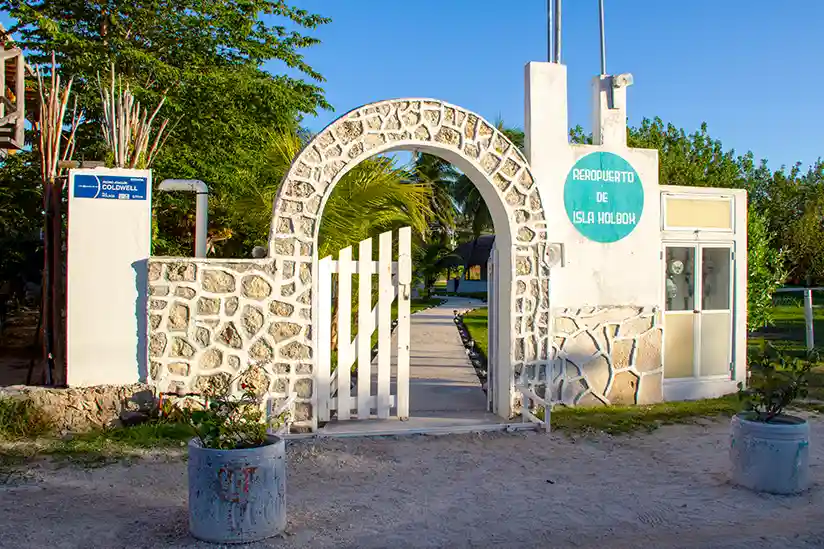 There is not much to see or do at the airport itself. This is especially true for the return flight to Cancún or the onward flight to another location in Yucatán. Except for a covered waiting area, you won't find anything else here.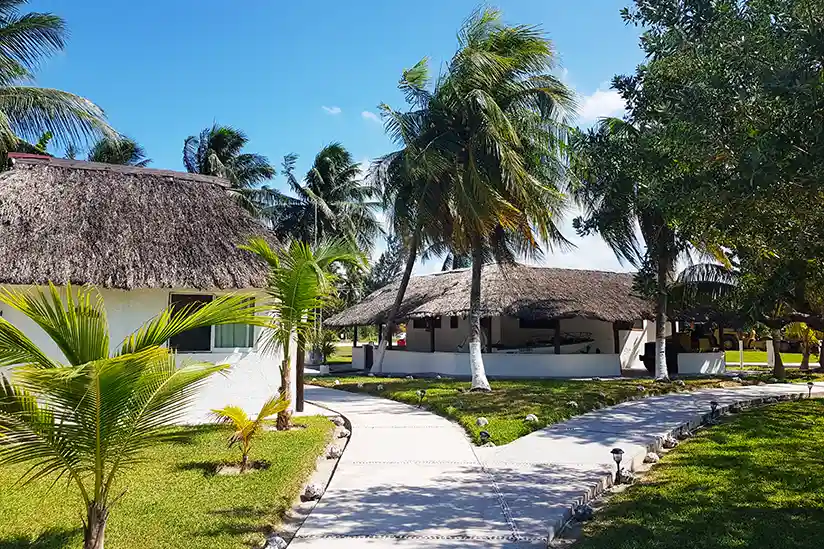 Review of the Journey
Here you can go back to the previous sections of the journey: