Flights to Mexico
Tips for the best flights to Mexico City and Cancún
Fly to Mexico
This article contains affiliate links. What does that mean?
If you make a purchase via such a link on the site of the provider, we may earn a small commission, which supports us in this project. Of course, this doesn't cost you anything! Thank you very much!
To get to Holbox Island, you must first travel to Mexico. The best flights from the U.S., Canada or the U.K. land either in Mexico City or, even better, directly in Cancún on the Yucatán Peninsula. The island is best reached from there.
Travel requirements to Mexico
To enter Mexico as a tourist, a passport valid for at least 6 months is generally required. A visa is not needed for stays of up to 180 days, and also a tourist card (FMM) is not required anymore. These immigration regulations apply to citizens of the US, Canada, UK and all European Schengen countries.
Regarding Covid-19, there are currently no restrictions on entry into Mexico. See our article on the current Covid situation for more details.
Cost and duration of flights
The cost of a flight varies greatly depending on the day of the week, season, availability, how far in advance you book and, of course, the booking class. If you fly from the USA to Mexico, you should expect a ticket price of 170-500 USD depending on your departure point, flights from Canada cost 320-600 CAD, from the UK 530-1000 GBP and from Europe 600-1200 EUR.
Depending on where you are flying from and the number of stopovers, you can plan on a flight time to Mexico of 2-6 hours from the U.S., 4-8 hours from Canada, and 11-18 hours from the U.K. and Europe. Direct flights to Cancun are the fastest and most convenient. The number of flights offered by most airlines is seasonal and varies according to their schedules.
The ideal flight to Mexico
If your trip takes you directly to Isla Holbox, it is recommended that you arrive in Cancún no later than mid-afternoon or early evening, regardless of where you are coming from. If you arrive after 6 p.m., it is better to spend the night in Cancún, as you will not make it to Chiquilá in time to catch the ferry to Holbox.
At least there are some cheap hotels in the center of Cancún, from where you have a good starting position for the next day's trip. The city itself does not have much to offer, so a longer stay is not worthwhile. Unless you use your stay for a day trip from Cancún to Isla Mujeres or Chichén Itzá.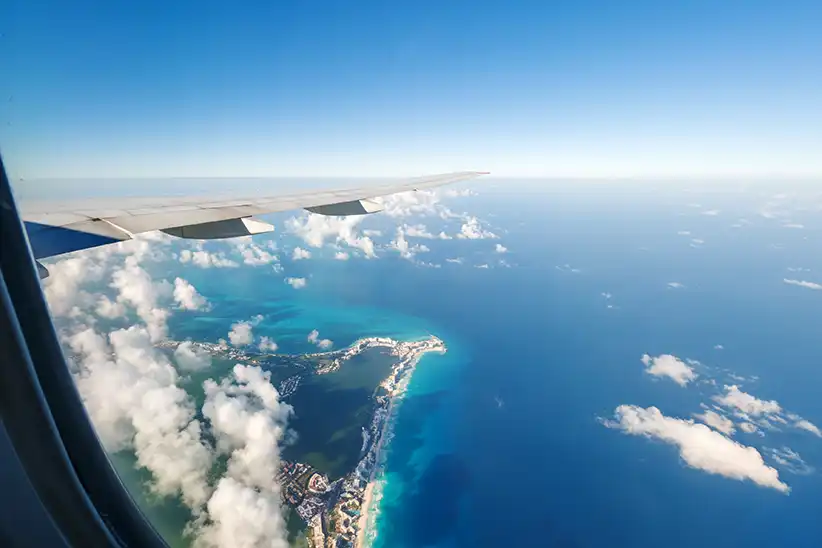 Entry to Mexico
Upon landing in Cancún, your immigration documents will be checked, which can take up to 1 hour, depending on the number of arriving planes. Since October 2022, it is no longer necessary to fill out entry forms and you will not receive a tourist card (FMM), only an entry stamp in your passport. After receiving your baggage, all you have to do is go through customs and then continue with your transfer to Holbox.
Search, find and book the best flights
The smartest way to find suitable flights to Mexico is to use Google Flights and the airlines themselves. Skyscanner, Kayak and Momondo often find the cheapest flights, as these search engines can scan many online offers simultaneously.
Tip: Time flexibility pays off! Flights on weekends and during major holiday periods are usually expensive. It is much cheaper to fly during the week and outside the main vacation periods. This can make a difference of several hundred dollars or pounds.
Flights to Mexico from USA
There are many direct flights from major U.S. airports to Cancún and Mexico City, often several times a day. The fastest flight to Cancún is from Miami, Houston or Atlanta, which takes about 2-2.5 hours, and the longest from Los Angeles, San Francisco and Seattle, which takes about 5-6 hours. From Dallas, Chicago and New York it is 3-4 hours to Cancún.
Flights from the U.S. to Mexico City are slightly shorter or longer depending on where you are flying from. The flight time from the west of the country can be up to 1.5 hours shorter, while from the east it can take up to 1.5 hours longer. Although many Mexican airlines fly to the capital of México, ticket prices are very similar to those to Cancun.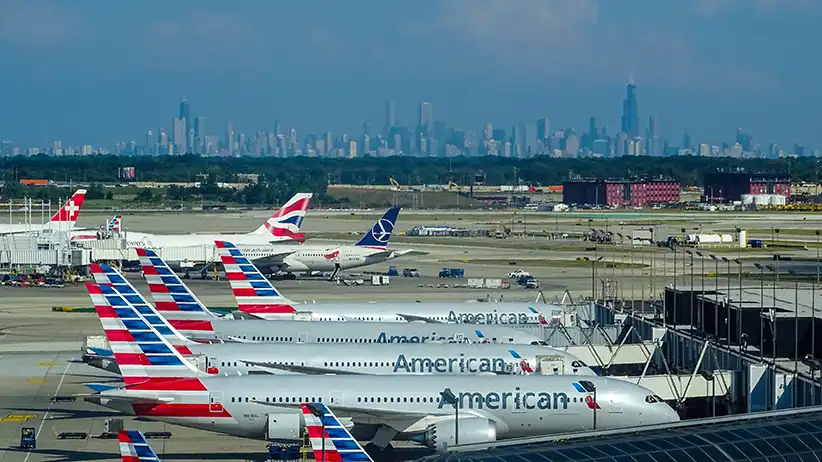 Here you can find some examples of roundtrip direct flights from major U.S. airports, priced as of August 2023:
Flights to Mexico from Canada
The largest airports in Canada with direct flights to Cancún are in Toronto and Montréal in the east, Winnipeg in the middle and Calgary, Vancouver and Edmonton in the west. All other departure points in Canada require at least one stopover. Flight times are 4.5 to 5 hours from eastern Canada and 5 to 6 hours from the west.
Non-stop flights to Mexico City are only available from Toronto, Montréal and Vancouver and are operated by Air Canada or Aeromexico. However, these flights are significantly more expensive than flights to Cancún.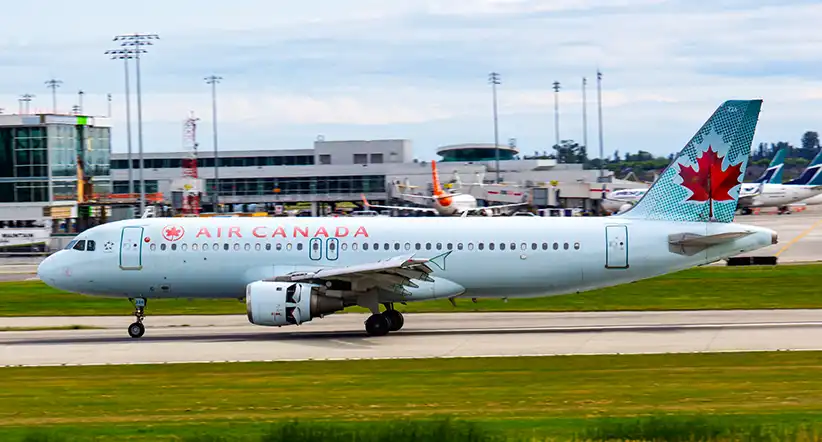 For example, here are some good flight options for roundtrip flights from Canada according to August 2023 pricing information. If there is a flight connection on Flair Airlines, they usually offer the cheapest flights.
Flights to Mexico from the UK
Most direct flights depart from London Gatwick Airport and are operated by British Airways and TUI Airways. The latter also offers weekly direct flights from Birmingham, Bristol and Manchester, but at slightly higher prices. A direct flight from the UK to Cancun takes approximately 10 to 10.5 hours. Alternatively, there are 1 stopover flights via Madrid, USA or Canada at similar prices, with a total flight time of around 14-16 hours. The return flight to the UK is 1 hour shorter.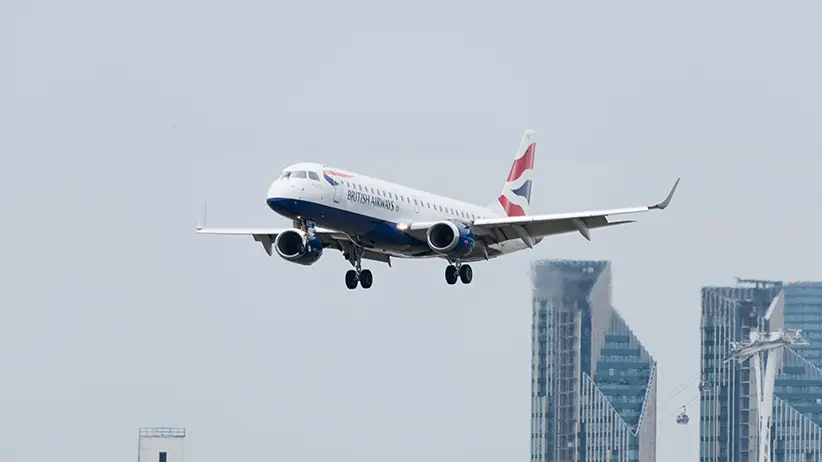 Examples of roundtrip flights from the UK with prices from August 2023:
Flights to Mexico from Europe
A flight from Europe to Mexico costs from 300 EUR for cheap flights with one or two connections and from 400 EUR for comfortable direct flights. Depending on the day of the week, season and availability, the price can be much higher. For a round trip to Cancún you should expect to pay between 600 and 1200 euros, depending on the number of stopovers and the exact date.
Depending on your point of departure in Europe and the number of stopovers, the flight to Mexico takes 12-18 hours. The shorter direct flights to Cancún depart from Frankfurt with Condor and Eurowings Discover, from Vienna with Austrian Airlines and from Zurich with Edelweiss Air. Other European airports with direct flights include Paris with Air France, Madrid with Air Europa and other airlines, and Amsterdam with KLM. These flights are seasonal and depend on the airline's schedule.
Flights with a stopover in the USA or Canada are usually slightly cheaper. In both cases you will need a travel permit, even if you are only changing planes at the airport. This document is called ESTA for the USA and eTA for Canada. Apart from the extra hassle and cost, flights take longer because of immigration formalities. While the stopover in Canada is relatively quick and relaxed, if you change planes in the USA, your baggage has to be collected and checked in again, which requires a longer connecting time.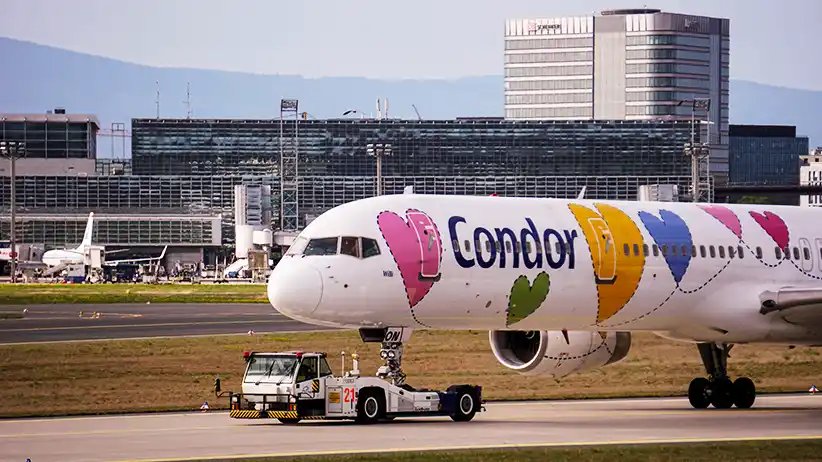 Here are some examples of direct roundtrip flights from major airports in Europe with price data as of August 2023:
Domestic Flight to Cancún from Mexico City
If you want to go to Mexico City first and then travel to Holbox, there are many cheap domestic flights to Cancun throughout the day that can be easily booked online. However, you should take a few days to visit the place as it is huge and there is an incredible amount of sightseeing to do in Mexico City.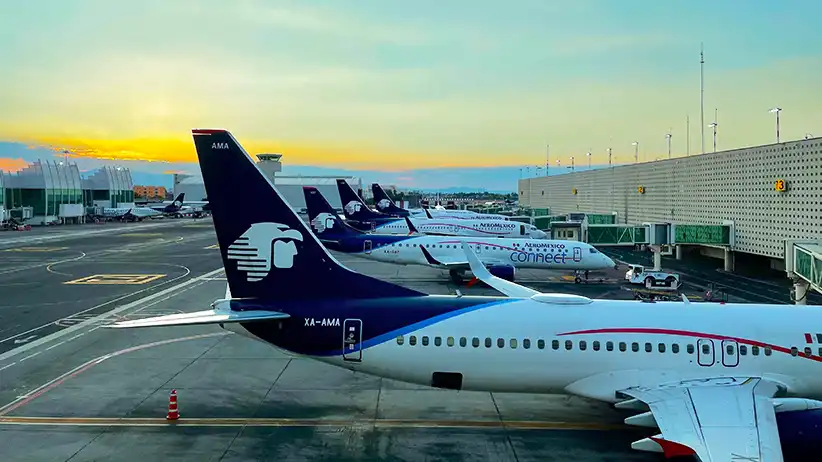 Examples of roundtrip domestic flights to Cancún (August 2023):
The Further Journey to the Island
Once you arrive in Cancún, the next step is to travel to Chiquilá, for which there are several options to choose from. Alternatively, you can fly directly from Cancun to Holbox Island. Here you will find information on both options:
Return Flight from Mexico
Of course, the cheapest option is to book your return flight with your outbound flight. On most direct flights, the plane flies directly back to Cancún after landing and refueling. Therefore, these flights usually depart in the afternoon or at night. By the way, the return flight to the east, or across the Atlantic Ocean, is 1-2 hours shorter in that direction.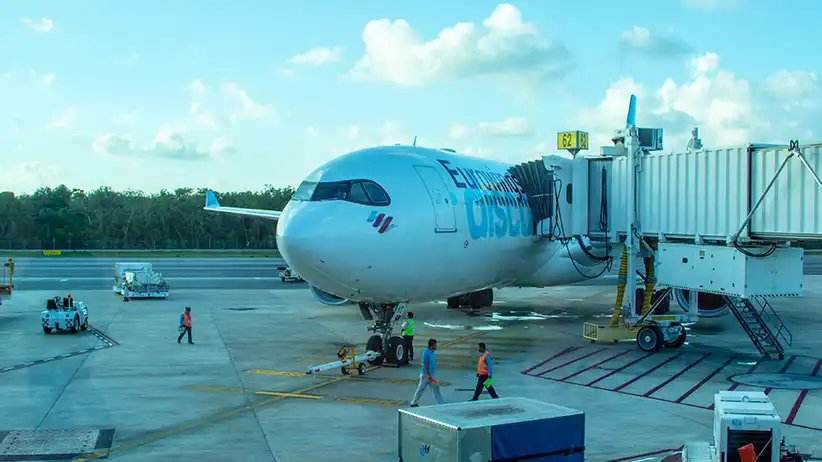 FAQ
Find answers to frequently asked questions about flights to Mexico: